What does the NHS App do?
You can use it wherever you are, at any time. It puts valuable information about your health and treatments at your fingertips.
You can:
access your Covid-19 vaccine passport
order repeat prescriptions
view your GP medical record
book and cancel appointments at your GP surgery*
register for organ donation and change your donation preferences
use the symptoms checker, including an A to Z of conditions and treatment advice from the NHS website
access 111 Online, for advice on self-care and whether urgent help is needed
*GP Practices have temporarily suspended online appointment booking during the pandemic. This service will hopefully resume shortly.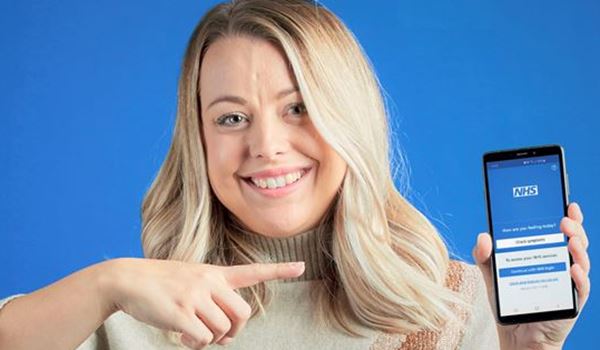 Download the NHS App Today
Download the app from your mobile device's app store and follow the easy step-by-step registration instructions.
It will help if you know your NHS number (though this isn't essential), and you will need to have a form of ID (passport or driving licence) to hand.
For more information and to download the NHS App click Here
COVID-19 Vaccination Passport
If you are looking for information regarding the COVID-19 Vaccination Passport please click Here